Hi,
I'm new to the software but attempting to setup a Martin Rush MultiBeam 2 light in TitanOne v10.1. The light has two independent LED bars that can be tilted in the same direction as each other or the inverse of each other.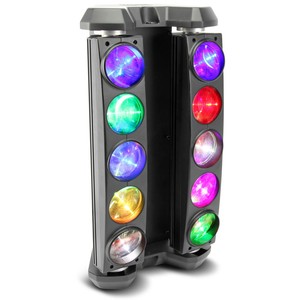 I can see and edit the individual light cells and the personality profile does list two tilt options, but it appears the ability to tilt each bar individually isn't rendered in the Visualiser.
Adjusting tilt option one affects both light bars and tilt option two does nothing.
Is this a limitation of the Visualiser and/or the specific capture profile that one fixture can't be rendered with multiple independent tilt bars or am I misunderstanding the software?
Many thanks